With stringent quality control process and modern steel-rolling technology, Kyoei Steel Vietnam Co., Ltd. has manufactured products with outstanding features of strength, durability, complying with regulations, suitable for projects and housing.
The billet input before rolling shall be carefully checked with 10 criteria to ensure product quality:
Check the paint color, heat No. in the head of billets

Check the surface of billets

Check the no square of billets

Check the convex of billets surface

Check the concave of billets surface.

Check weight of 1billet.

Check twisting degree of the billets

Check curvature of billets.

Check defects the inside of billets: cutting by gas.

Check defects the inside of billets: Cutting by machining

Check the chemical composition by spectrometer
​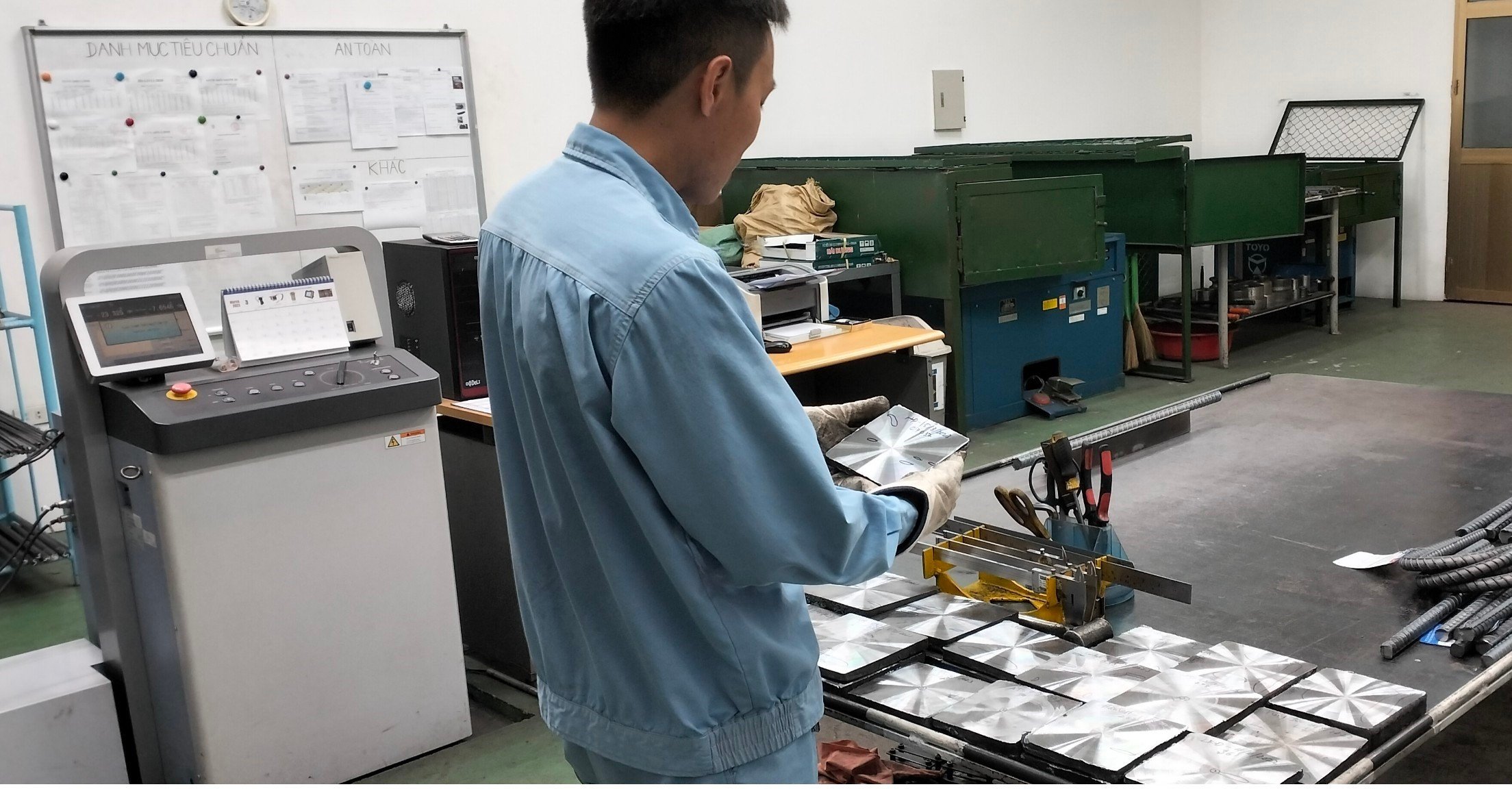 (Billet samples to making test)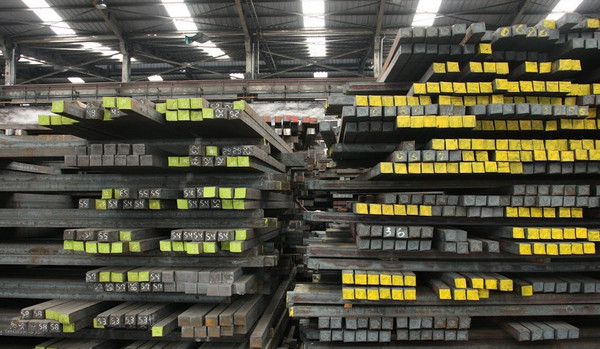 (KSVC billets warehouse)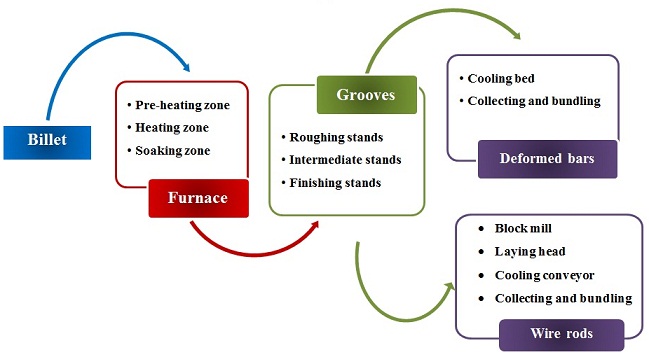 (Production Process)​
The steel product shall be tested on mechanical & physical properties in the Labotary to ensure that it meets the requirements of standards.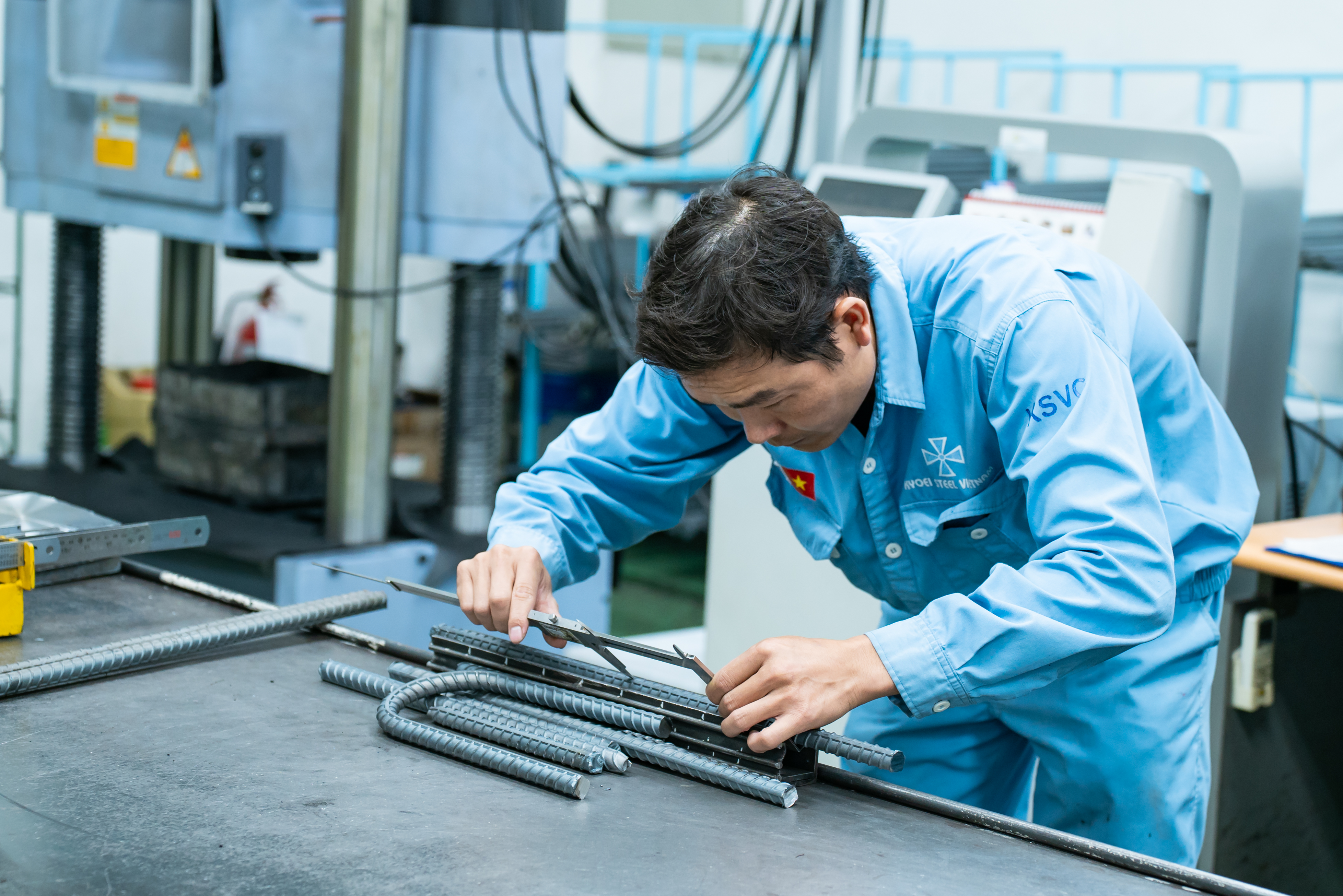 (Taking sample for testing)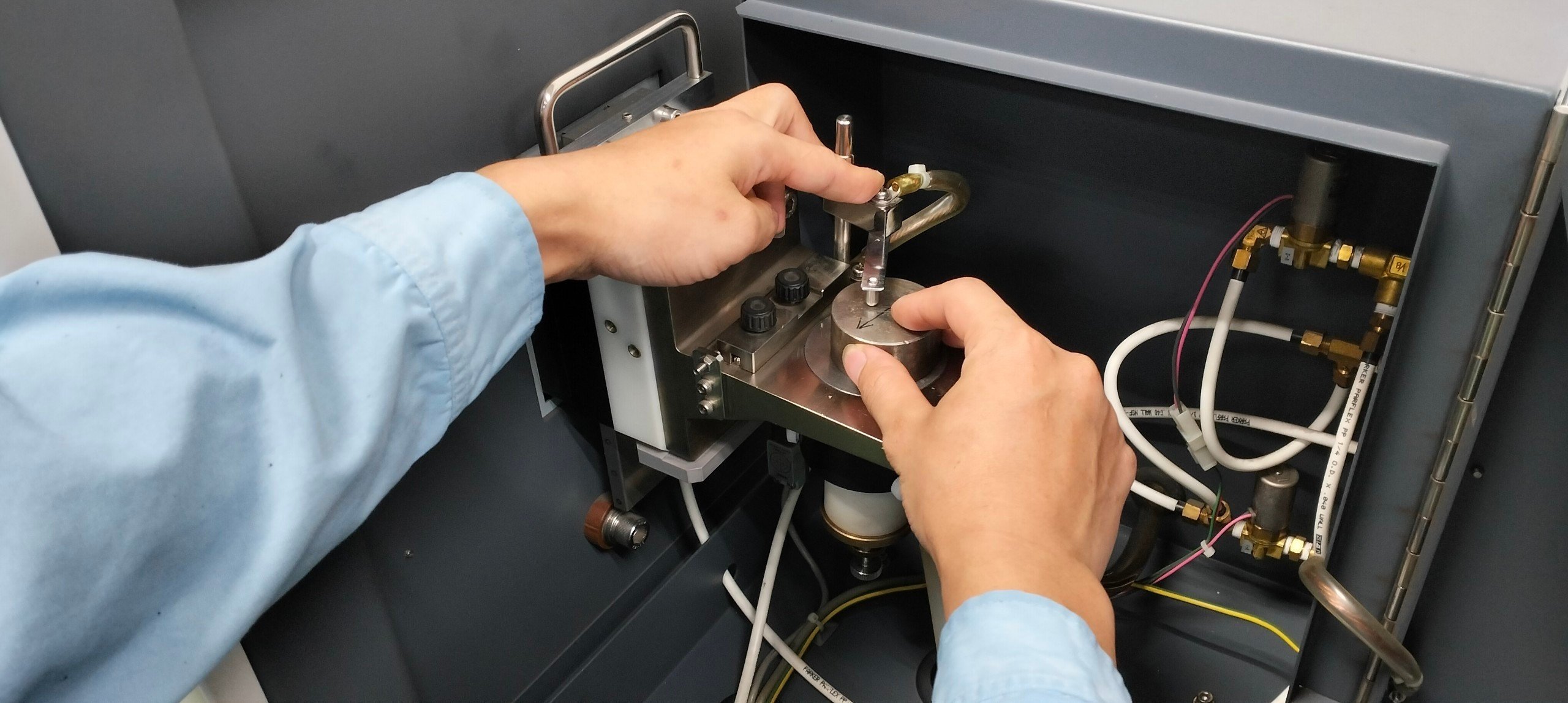 (Chemistry testing)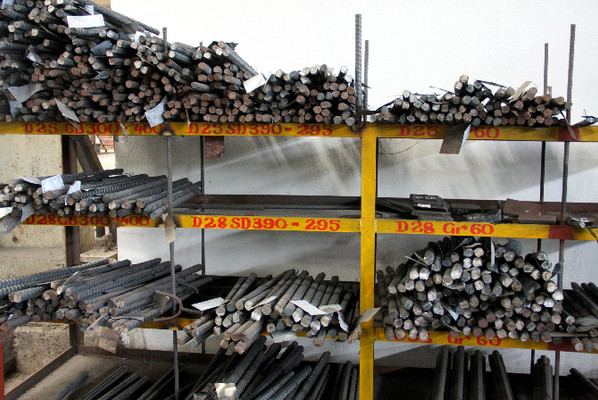 (Reserving samples after testing)
Rolling mill of KSVC is equipped with waste and water treatment systems in accordance with recirculation standard. The solid waste will be retained in the waste filtration systems, and water after handling will be reused, not discharged into the environment.