10 years etablishment anniversary
28/10/2022 | 11:02
Kyoei Steel Vietnam have been 10 years of Journey establishment and development With a commitment to contribute to the development of infrastructure in particular and Vietnam's economy in general through steel production, creating a sustainable future for all generations of Vietnamese people.
In order to send our sincere thanks to customers, partner who believe in Kyoei Steel Brand, we organized 10 years anniversary on 16 September, 2022 at old Capital Ninh Binh.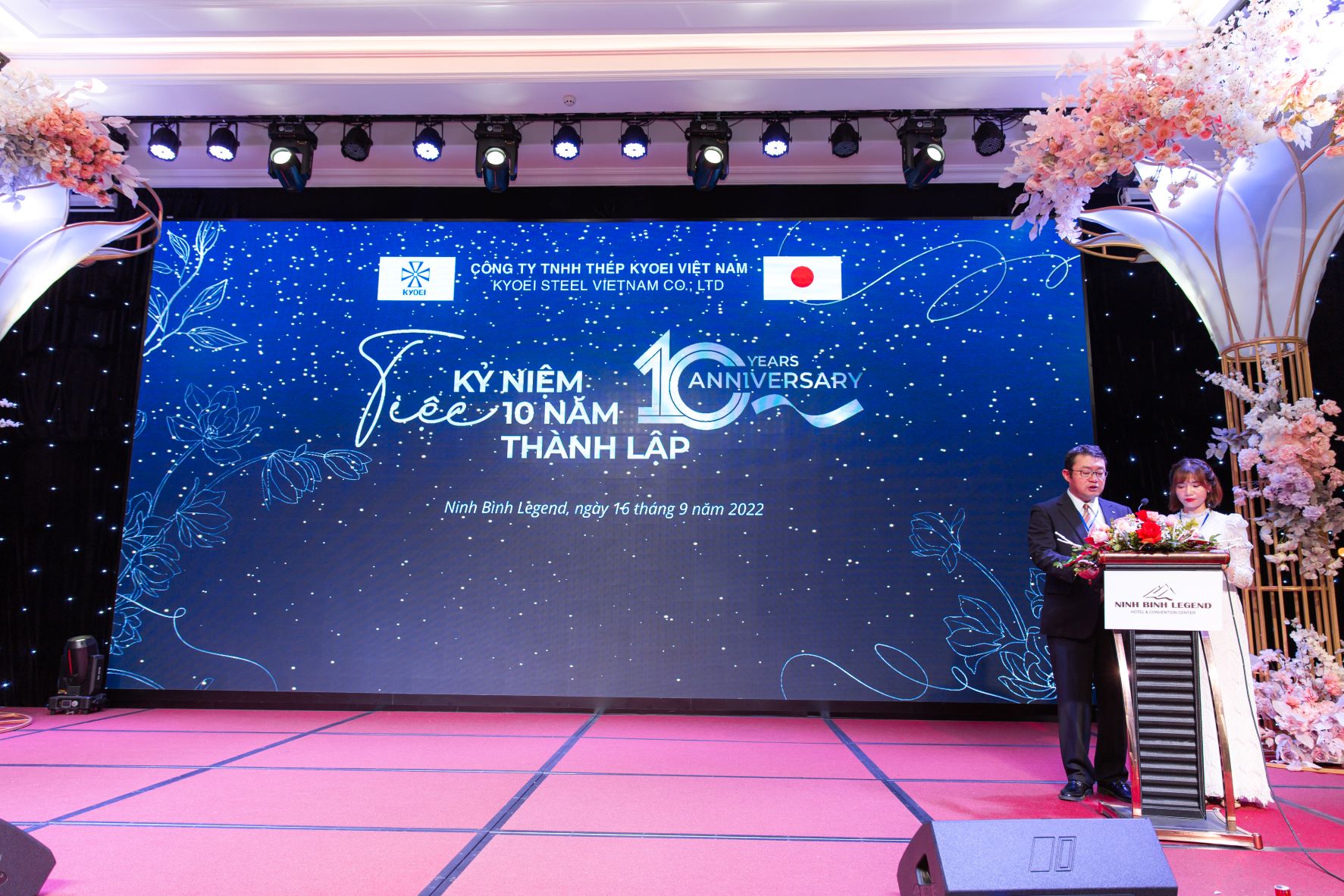 Openning speech from General Director - Mr. Hamada Shigeru
Participated in the Party, we honor welcome distributors who companion with Kyoei Steel Vietnam from first date of establishing until now.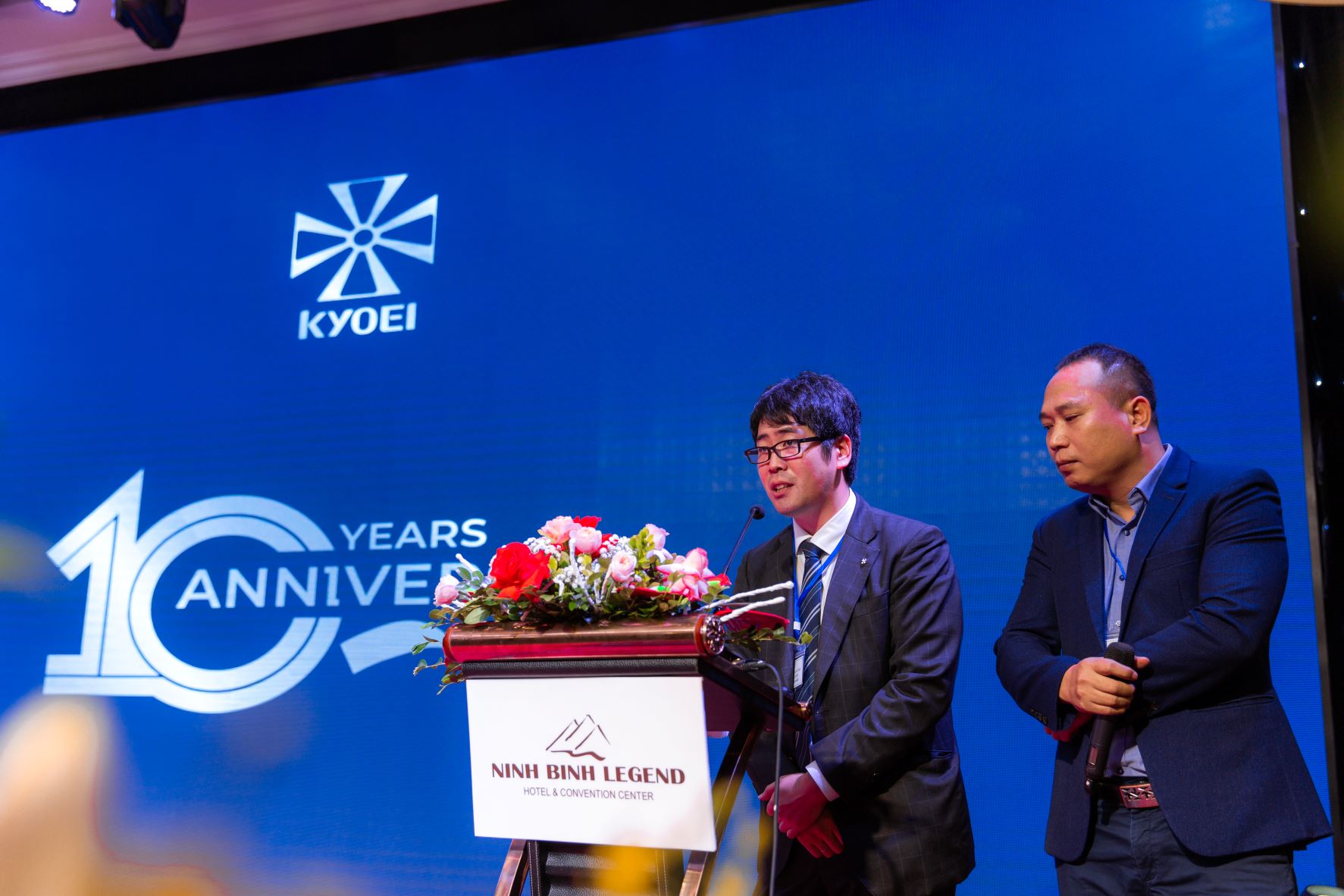 Deputy General Director had a presentation about 10 years activities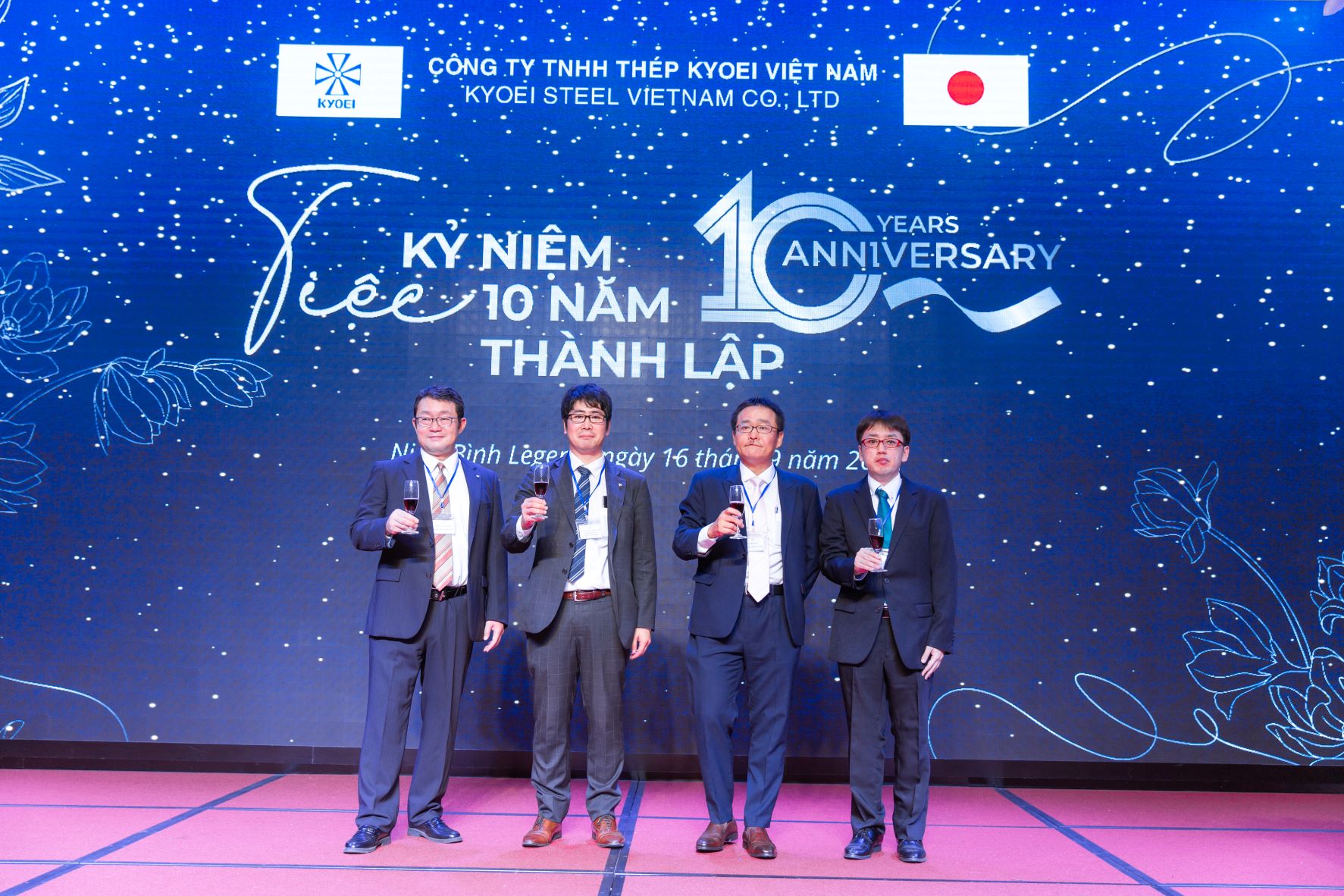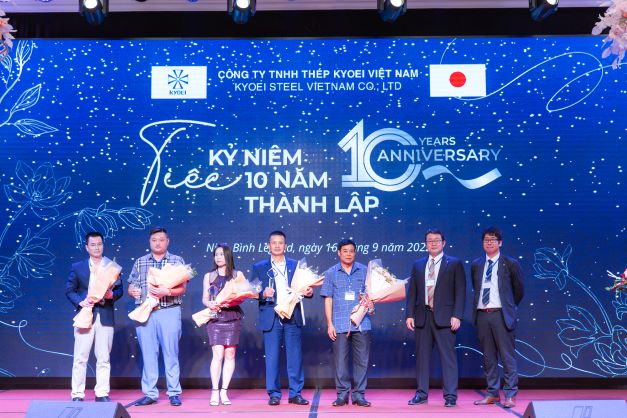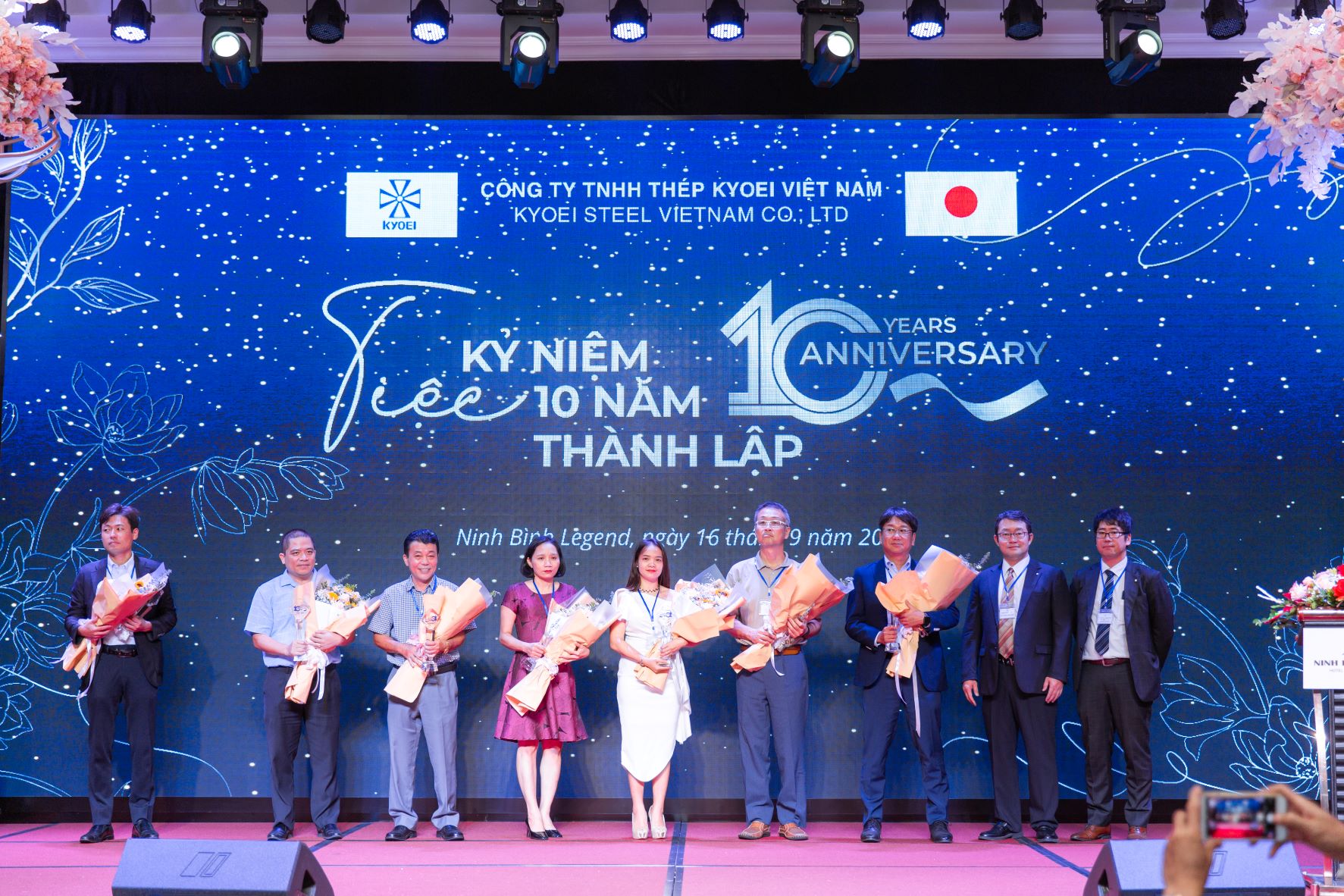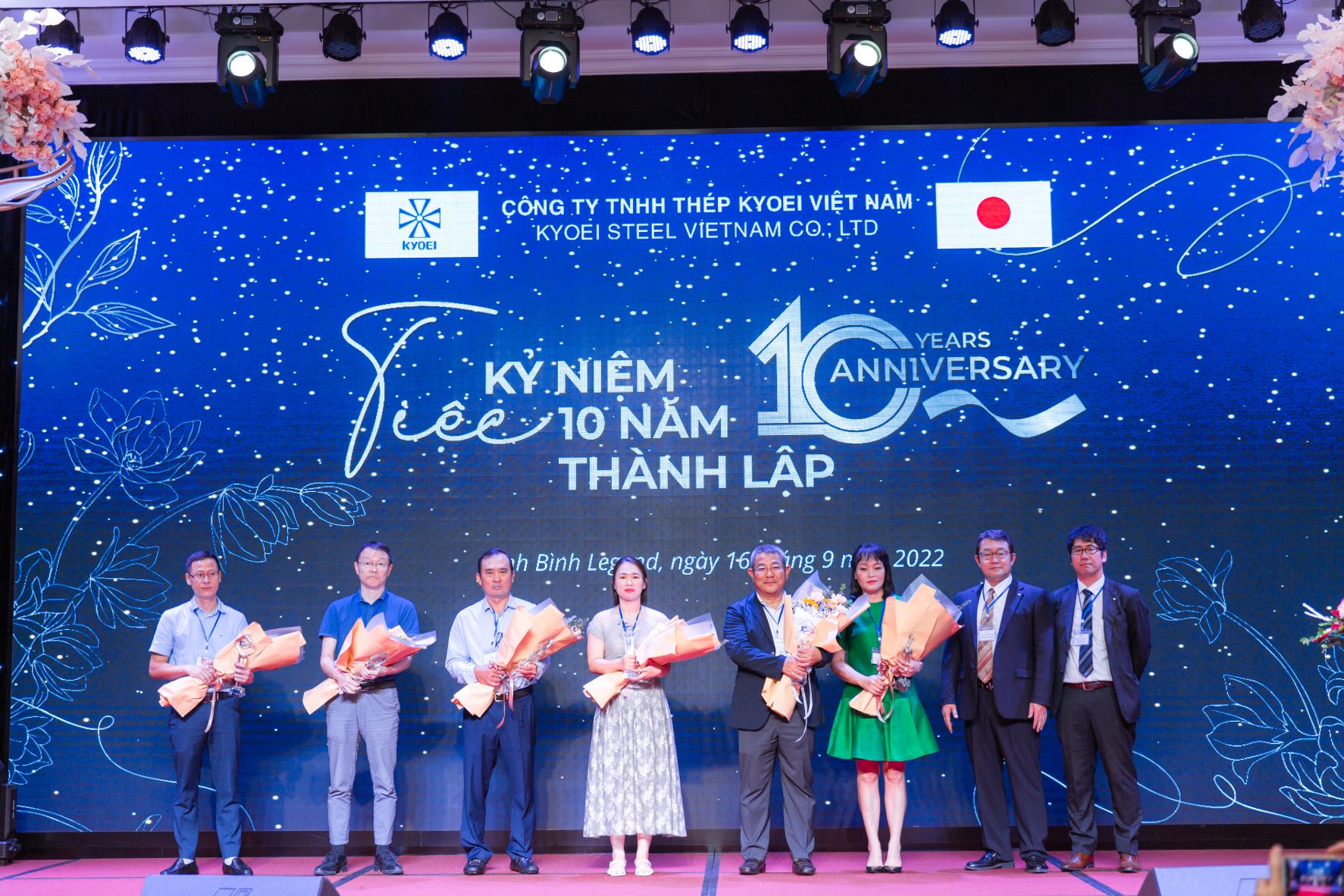 10 years is an importance milestone in the development stage in the future of Kyoei Steel Vietnam, continuing the tradition and core values of the leading Japanese Steel Corporation to bring high quality products to the house and buildings on the S-shaped strip of land (Vietnam).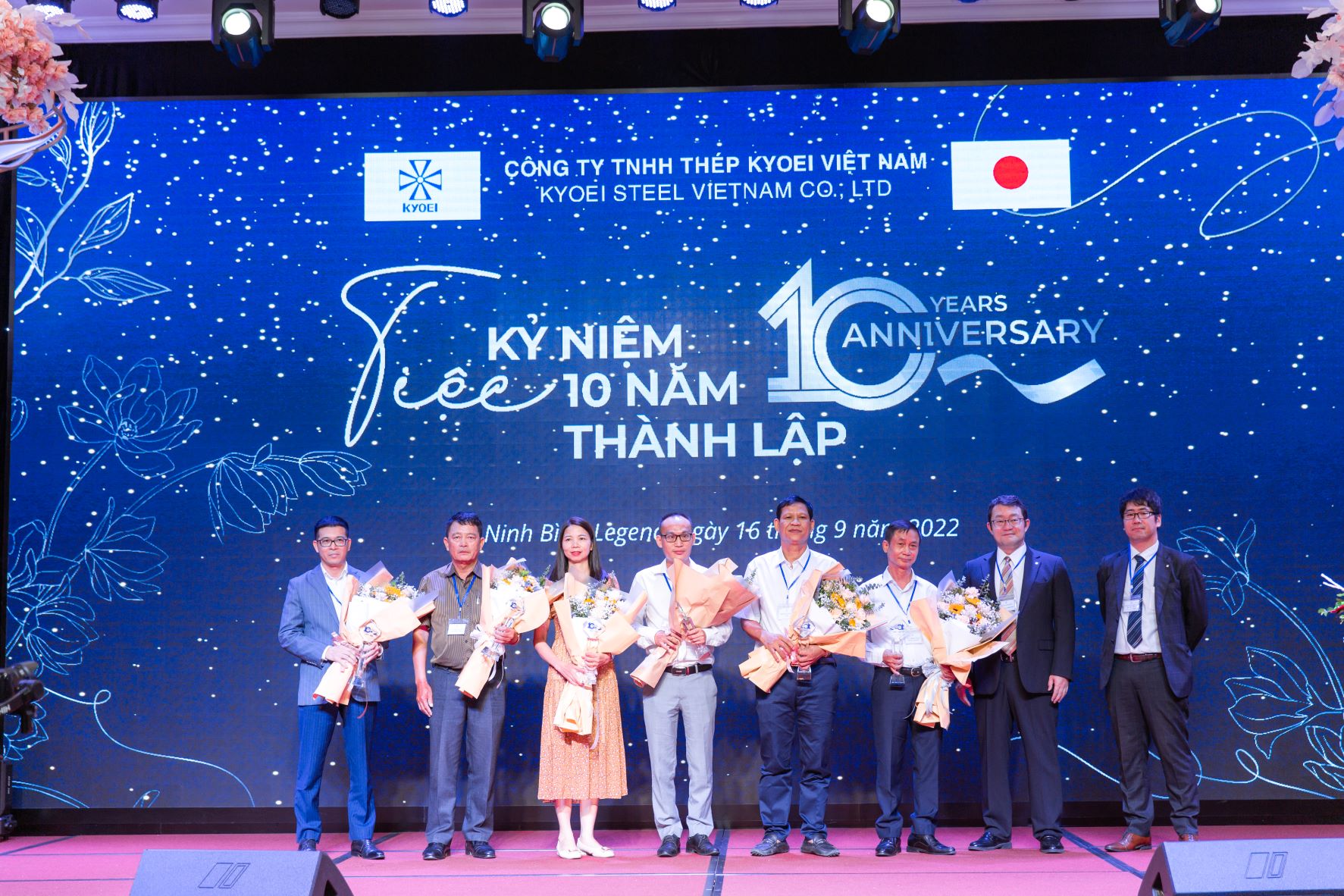 During 10 years of establishment and development, KSVC always actively creative to catch the market trend, apply technology renovation, complete the management system, human resource system in a modern and professional direction to have can meet the increasing requirements of domestic and international customers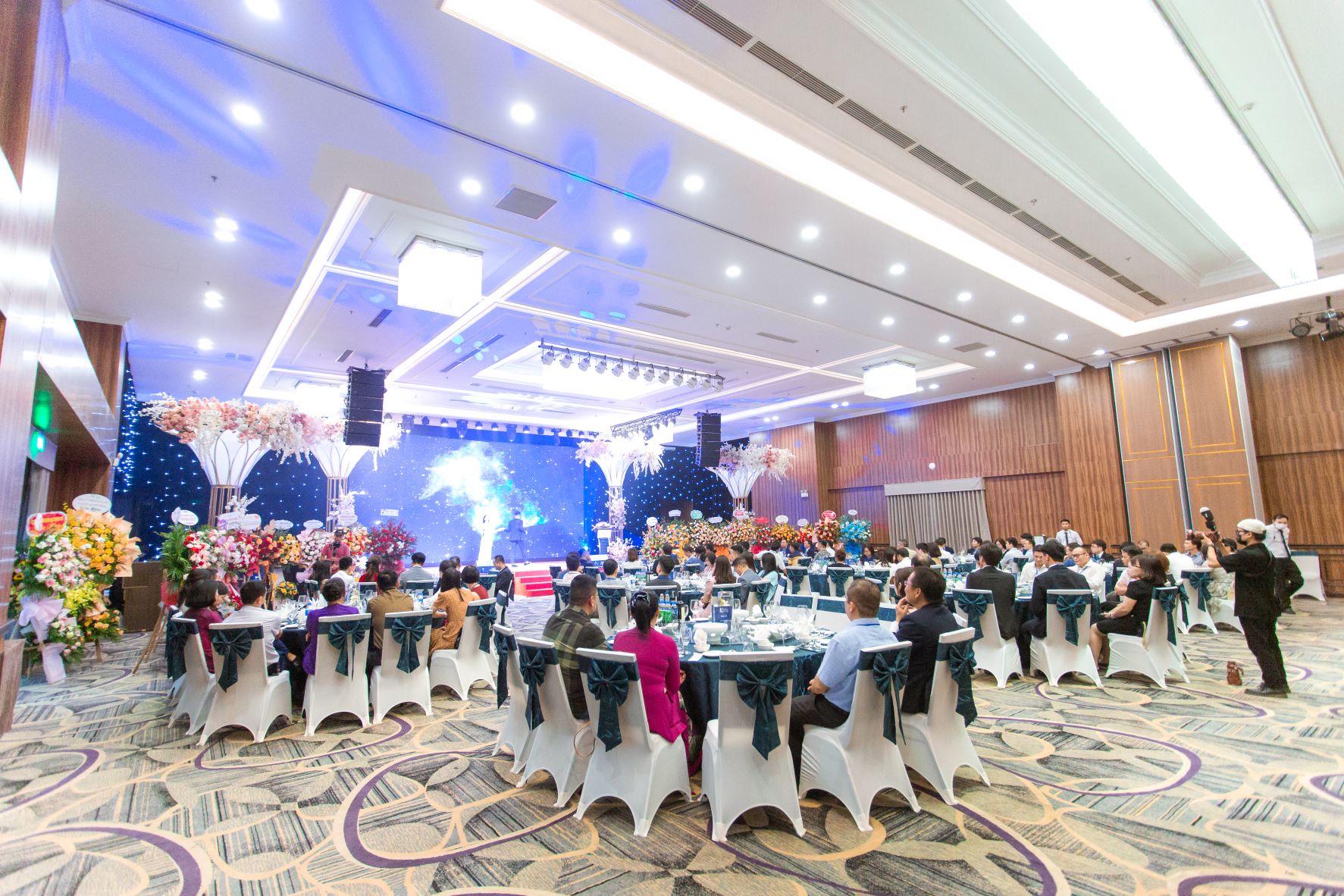 We hope that, in the coming time, we will continue to receive more enthusiastic cooperation and support from all customers, business partners, agencies and related members. We committee to try our best to supply better product and service to customers, together develop sustainably.