Our Company, KSVC, always aims to create friendly and professional environment.
The good working environment helps employees to offer their best contribution and long-term commitment for the company. Therefore, in addition to the welfare policies, allowances, KSVC always tries to create the professional working environment, invest in infrastructure to create comfortable and adequate working conditions for all staffs in the company.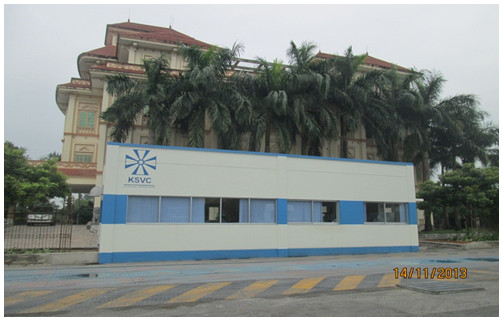 The steel mill (P1) with ​​6.3 ha located in Tam Diep IZ, Ninh Binh province, the complex of production area, working office and recreation, officially operated in December 2011.
KSVC's RO in Hanoi is located in a modern building, with convenient traffic.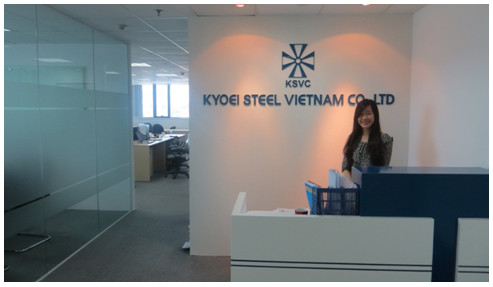 In KSVC both managers and employees sit in the same office, departments are always ready to support each other at work. Work is carried out under the procedures and then reported to higher managers weekly to ensure communication and work schedule.
The company has always created favorable conditions for all staffs to learn and develop skills through training courses in Kyoei Vietnam Company and Kyoei Group in Japan.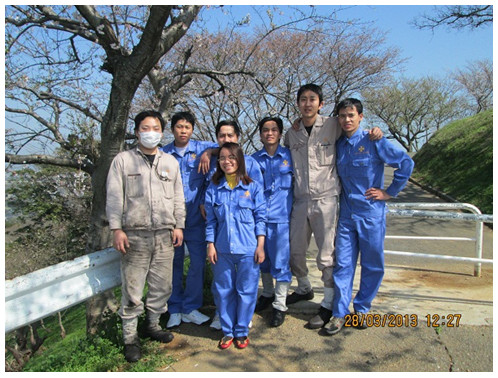 5S working method is applied and has been especially effective in production, keeping the working environment safe and clean.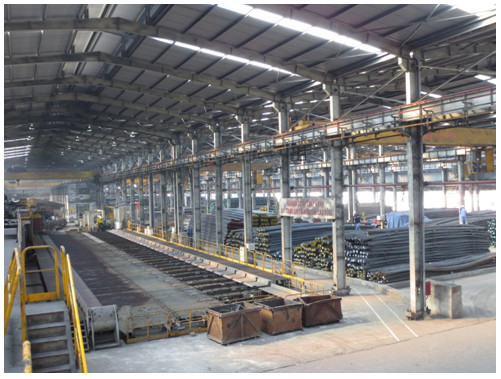 KSVC's motto in working is "Goanzeni" (Safety first). Therefore, all officers, engineers, workers are equipped with protective clothes, shoes, helmets, gloves to ensure safety. Moreover, all staffs participate in the "Labor safety" training course to keep their safety at work.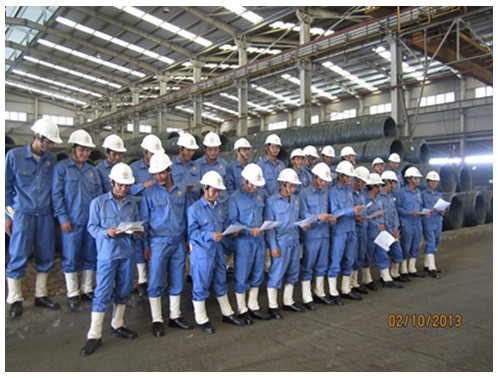 Not only training course but the company also pays attention to spiritual life of all staffs. There is annual family tour for the staffs and their family. Besides, the Company has constructed the football playground to serve the physical activities of all staffs.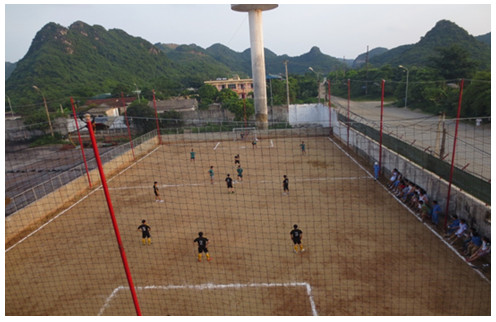 Working at KSVC, you will feel the friendliness, comfort and you can actively promote all of your abilities, express your opinions, creative ideas in working and protect your ideas. All members are always ready to support each other at their work, creating success for individuals and companies.
The Company creates and maintains a working and learning environment in which all members have to actively learn and cultivate new knowledge, increase skills to be able to take on tasks entrusted by the Company. Therefore, there are always opportunities to develop for everyone who are constantly striving with the company to conquer new heights.
For more details, please contact:
General Affair Department- Kyoei Steel Vietnam Co., Ltd
Tam Diep IZ- Tam Diep – Ninh Binh
Mobile: 0303.864.033 Fax: 0303.865.951