Along with effort to manufacture high quality products with efficiency, Kyoei always desires to join hands with the community to build a sustainably developed society. This is reflected directly in production activities. Kyoei always applies methods for safe production and environment protection, absolutely safe and reasonable mill.
All types of waste are collected and classified in accordance with regulations. In addition, to ensure safe and effective work, Kyoei also uses distinctive Japanese working method, which is 5S (screening, sorting, sanitizing, supervising, and settling). Kyoei members also apply this method in daily life to work effectively, manage time, balance work and everyday life. Moreover, 5S management method helps to ensure clean mill, not affecting the environment.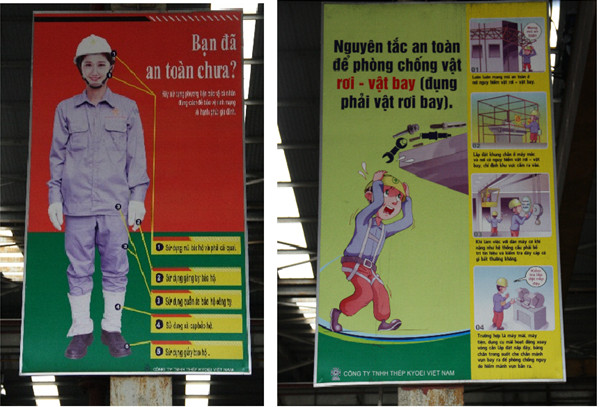 (Applying 5S method in manufacturing)
Sakura is the national flower of Japan, a symbol of Japanese culture. Sakura cannot be beautiful if stands alone; only when collectively blossoming, will it sparkle. An individual cannot be strong alone but have to be in a community. Therefore, in March 2014, Kyoei planted 10 sakura trees brought directly from Japan at Bai Dinh Pagoda, Ninh Binh, 10 trees at the company's headquarter. It means to show that Kyoei always wants to cooperate and tries its best effort for the benefit of customers and Kyoei, for the development of Vietnam and Japan. That is a long-term cooperation, from sprouts to ripe fruits. Kyoei highly appreciates sustainable cooperation for mutual developent.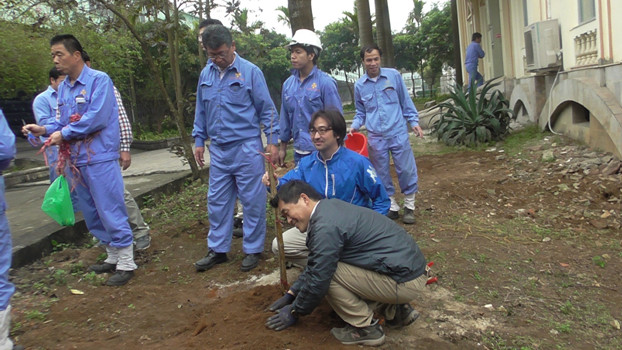 (Growing sakura trees in KSVC garden)
Besides, Kyoei also organizes union activities such as "Conference on training and propagating constitution of the Socialist Republic of Vietnam". The conference aimed to raise staffs' awareness of labor law, labor union law, and propaganda on the East Sea, raising company funds towards the East Sea, for a peaceful Vietnam. At the same time, the company also gives presents to unionists with difficult conditions, in order to support both in spirits and materials, improving living standards of Kyoei staffs.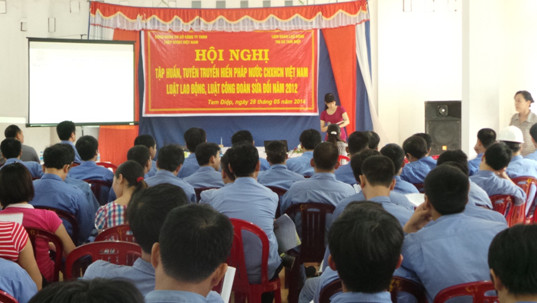 (Conference on training and propagating Vietnam constitution )
Recently, KSVC and Japanese Embassy are performing "Building Toilets" for 2 schools (primary and secondary school) in Tam Diep town.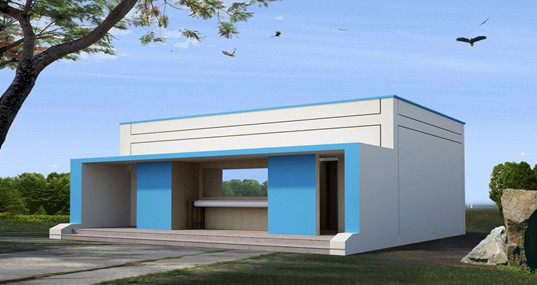 (Design for toilet project)
With many efforts, KSVC is looking forward to sustainable development in Viet Nam.